Couples Matching Underwear
By far my favorite favorite pair of underwear. I bought these as a fun gift for my husband - but didn't realize how quickly I would fall in love with these myself. So soft, and so comfortable!
- Jenna R. (Actual Customer)
W&S GUARANTEE
Your comfort and satisfaction come first. We want you to try your 1st W&S pair risk free. If you are not happy with your W&S purchase we will refund or exchange your order within 30 days no questions asked. Be Bold...and give W&S a try.
Try Your 1st Pair Risk-Free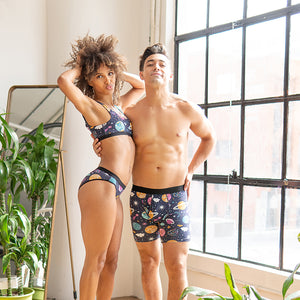 ★★★★★

Nothing else compares now. Simply love them

Jack
★★★★★

How did I not know about these till now? WOW just WOW

Trey
★★★★★

They are a great product. They may be the best boxer briefs I have ever
worn.

Jim B.
★★★★★

They are an excellent fit and look great on.

Jack C.
★★★★★

The briefs are great. Best buy I have made from a Facebook ad.

Gary
★★★★★

The reviews were correct.
I had my doubts, but sure enough, the reviews were correct, these are fantastic!

Vinny